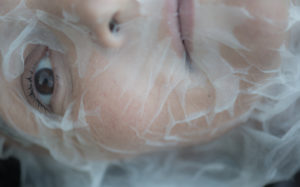 ARTIST STATEMENT
"I explore various alternatives to reality, employing the quotidian as a departure point for open-ended readings.
The intention is to present these images as narrative essays. For each photograph the subject is irrelevant—only the meaning it expresses at any given moment in time matters.
I leave it up to the viewer to interpret the subject matter within the multitudinous alternative histories my vision hopefully opens to the imagination.
BIOGRAPHY
A native of the Dominican Republic, Aida Tejada spent half of her life experiencing diverse cultures. The fact that she earned a degree in Psychology and communication, adds intrigue to the substance of her visual vocabulary.
In 2007, Aida Tejada has immersed herself fully in the photographic medium, blending her "experimental" style with professional training acquired in workshops with American photographer, Bryan Peterson and at the International Center of Photography (ICP) in New York.
While she is well versed in traditional photography her artistic inclination from the start has been experimental. She uses various photographic methods, digital technology, and hands-on photo-transfer techniques to create her work.  
Seeking alternatives to reality, Aida makes the subject irrelevant. She transforms the ordinary into an aesthetic statement. She walks the world with a heightened sense of emotion and empathy, creating poetic narratives.
Aida has participated in numerous exhibitions. Currently, she lives in Miami and teaches experimental photography at her studio.
EXHIBITIONS
2017
Awarded, First Place at 26 ISEA  Exhibition (International Association of Experimental Artists)
Art Basel Week, Aqua Fair with Projects Gallery, Miami Beach, FLCollective Exhibition, ISEA, at Big Arts Center, Sanibel, FL
Member of ISEA (International Association of Experimental Artists)
Collective Exhibition, Rail Road Museum, Miami, FL
2016
Artist Associate at Bakehouse Art Complex (BAC), Wynwood, FL
Miami Art Week, Spectrum, Miami, FL
Art Basel Week, Aqua Art Fair, Miami Beach, FL
Collective Exhibition, "Fugit Tempus", Kroma Gallery, Coconut Grove, FL
2015
Artist Associate at Bakehouse Art Complex (BAC), Wynwood, FL
Art Basel Week, Spectrum, Miami, FL
Art Basel Week, Aqua Art Fair, Miami Beach, FL
Art Basel Week, Projects Gallery, Wynwood, FL
Collective Exhibition, "Miami Mix", Projects Gallery, Wynwood, FL
Collective Exhibition, "Just my Height Art Show", Pyramide Gallery, Miami, FL
Collective Exhibition, "Art Cycle 2015", Coral Gables Museum, Miami, FL
Collective Exhibition, "Person, Place, Thing", Wynwood Exhibiton Center, Miami, FL
2014
"Environmental Artist in Residence", Two months residency, Deering Estate at Cutler, Miami, FL
"Artcycle ", Coral Gables Museum, Miami, FL
"In Deep", Deering Estate at Cutler, Miami, FL
Miami Seafair: "Artcycle, Miami", FL
Varian Fry, the surrealists & The Villa Air-Bel, Collective exhibition. The Hangar Gallery, Wynwood, FL
Art Basel Week, collective exhibition, Projects Gallery, Wynwood,FL
2013
MIA Sea Fair, Collective Exhibition, Irreversible Projects Space, Miami, FL
Solo Show "Short Stories II", Wynwood Exhibition Center, Miami, FL
Collective Show "Artcycle Auction", Coral Gables Museum, Miami, FL
Art Wynwood 2013 Edition, Collective Exhibition, Irreversible Mag, Miami, FL
Collective Exhibition "Breaking Ground", Dinamo Project, Coconut Grove, FL
Collective Exhibition "Small and Medium Format", Collage Gallery, Miami, FL
2012
Awarded, Juror's Choice "Secrets and Mysteries", Darkroom Gallery, VT
Art Basel week, Collective exhibition "Extraordinary Five", Wynwood Exhibition Center, Miami, FL
Art Basel week, Collective exhibition, "Artecho", Miami Beach, FL
Art Basel week, Collective exhibition, "Artcyle Project", Wynwood, FL
Solo Show "Short Stories", The Art Link Gallery, Miami, FL
Collective Exhibition "Works on Paper", Artspace Gallery, Miami, FL
Collective Exhibition "Femme", Artdealer Miami, Miami FL
Exhibition in collaboration with Irreversible Magazine, "Zona Maco 2012", DF, Mexico
Exhibition in collaboration with Irreversible Magazine, "Art Wynwood 2012", Wynwood, FL
Collective exhibition "Another World & Other Places", Lucky Street Gallery, Key West, FL
Collective exhibition "Celebrating Women's Work", Pen And Brush, New York, NY
Collective exhibition "Emerging Artists Series" Botanical Garden, Miami Beach, FL
Juror for the annual "Iphoneography Miami" Organized by Artspace MAGQ, Miami, FL
Collective exhibition "Iphoneography, Updated Visual Dialogs", The Lunch Box Gallery, Wynwood, FL
Participation at Williams Island Festival 2012, Aventura, FL
2011
Art Basel week, juried exhibition "Escape" Artlink, Wynwood, FL
Art Basel week, Collective exhibition "Inside-Out the City" Space Lighting Studio, Wynwood, FL
Art Basel week, juried exhibition "Square Foot" Projects Gallery, Wynwood, FL
Solo exhibition "Inner Reflections" Alliance Francaise, Miami, FL
Juror for International Photography Contest "Planete Femmes" organized by
The Alliance Francaise, Paris, France
Solo exhibition "Inner Reflections II" Arts Garage, Delray Beach, FL
Collective exhibition "8 on Eight" Alliance Française, Miami, FL
Juried exhibition "Urban Lanscape" 1650 Gallery, Los Angeles, CA
Juried exhibition "Scenes on the Street" Darkroom Gallery, Vermont, VE
Collective exhibition "Transmusing" Artspace MAGQ, Miami, FL
Collective exhibition "Stilville" Shake a leg, Coconut Grove, FL
2010
Collective exhibition "Perspectives" Nomade Gallery, Miami, FL
Juried exhibition "Body" Pen and Brush, New York, NY
Art Basel week, photo-Installation "100% Vicious Circle" Nomade Gallery, Miami, FL
Collective exhibition "Food for thought" Artspace MAGQ, Miami, FL
Collective exhibition "Urbayne Biscayne" Precision Art Gallery, Miami, FL
Collective exhibition "Loft 027" Coconut Grove, Miami, FL
Collective exhibition "Femmes" Nomade Gallery, Miami, FL
Collective exhibition "Snap to grid" Art Center Lacda, Los Angeles , CA